About Liz
Liz has a key role within the team at Robertson Baxter, reporting into the leadership team each month and the board of directors every quarter. On a day to day basis, Liz handles all payments, as well as uploading and entering information into our accountancy software. Liz also liaises with our accountants to prepare our vital financial reports and has embedded new systems and software into the business.  Her skill in preparing detailed forecasting is an integral part of our strategic growth as a business.
As recognition of all her hardworking and committed to both Robertson Baxter and the profession as a whole, Liz was named as a finalist for the Professional Adviser Women in Financial Advice Awards 2020 – 'In-house Adviser Support'.  True testament to Liz's invaluable role within the business.
Away from the office, Liz is incredibly sociable, spending time with her wide group of friends, and thoroughly enjoys concerts and gigs.  Liz can often be found dressing up in random costumes!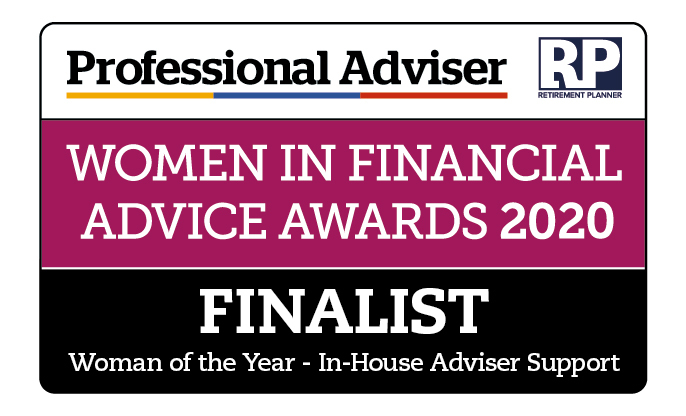 What others say about Robertson Baxter
In our recent survey 100% of clients view us as their trusted advisers for their financial affairs .
88% of people in our recent survey believe working with us has had a positive and meaningful impact on their lives.
96% of clients would recommend us to their family and friends
On an ideal weekend, you can find me
At a concert or festival. If I have nothing planned, I love a PJ day watching movies.
My favourite holiday destination is
Barbados
My favourite song to play in the car is
Life is Beautiful
The first album I bought was
TOTO
If I could be any fictional character, I would be
Willy Wonka
If I could turn any activity into an Olympic sport, I would win a medal in
Being the best out of sync dancer
When the dessert menu arrives, I'm looking for
Jam Roly Poly & custard
The three qualities that draw me to new people are
Positivity, kindness, honesty
My pet peeve is
Someone not saying thank you when you open a door for them.
The best gift I've ever received is
A surprise trip to Disneyland Paris for my 40th
The three people at my dream dinner party would be
Freddie Mercury, Brad Pitt, Princess Diana
The three small things that make my day better are
Sunshine, music, chocolate
Three things I haven't done so far include
Skydive (never will), Swam with dolphins, Walked up Snowdonia